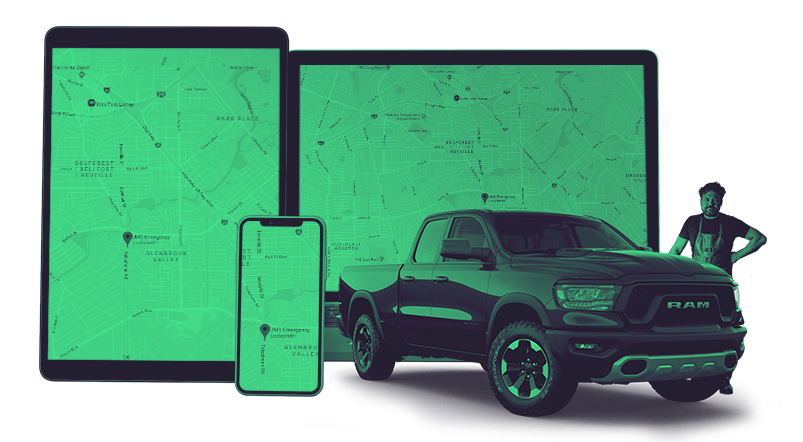 JMS Emergency Locksmith - Houston's Nearest Locksmith
If you need the best locksmith technicians around here, we are the ones to help you bring back the safety to your property. Whether you've got locked keys in car, broken front door lock, or even issues with your safe lock at the office, our team can help you with all that. Our technicians are very skilled, always well-equipped, and have a friendly approach. When you get our locksmith services, you will only get the best quality since we cooperate with the best manufacturers, such as Kwikset or Schlage. Get the premium service for a competitive price every time - contact us at JMS Emergency Locksmith
About Us
A real master locksmith is capable of solving your problems easily and fast, as well as to set the security system in your house, so you don't have to worry anymore. At Locksmith Houston, this is what we can provide for you - always the best service from dependable technicians. This is what you can always expect from us:
A professional team - It's easy to depend on skilled and educated pros. Whether it's commercial locksmith, car locksmith, or residential locksmith services you need, the education on restoring safety to one's property is essential. That is why all our technicians are fully trained for their job. Also, they all have the much-needed license, insurance, and bond. When you hire us, you can be sure to have hired a certified locksmith team!
Ultimate cost-effectiveness - "Can a pro locksmith be a cheap locksmith? - No way, it's impossible!" At JMS Emergency Locksmith, we beg to differ. It is possible to get professional services for quite a competitive pricing - this is what we do. Whatever type of service you need, we will charge a fair price. In addition, you can easily check the pricing and get a good insight into it while calculating your budget. It's a perfect way to plan out your expenses and avoid awkward surprises. Our estimates are free of charge!
Reachable non-stop - A reputable locksmith company should always be available for their customers. Lock-related snags can occur at all time of day or night, and you'll need locksmiths intervention urgently. You can always depend on us, regardless of the time or day. Whenever you contact us, we will assign one of our technicians to solve your issue fast and regain your comfort.
Quick response - In addition to 24/7 availability, fast interventions are crucial when it's a case of emergency. If you are, for example, locked out of house in the middle of the night, or get locked keys in trunk while you're in the middle of nowhere, you cannot wait for too long. At Houston Locksmith, we will get to you in record time - we don't need more than 20 minutes, regardless of your location in Houston area.
Best customer service - A pro locksmith can be the cheapest locksmith in town, but also needs to be a friendly locksmith. The approach to the clients is of the essence.
We want you to feel comfortable and safe, especially in urgent cases. Also, our call center operators are always ready to answer your questions and help you out. Feel free to reach out to us!